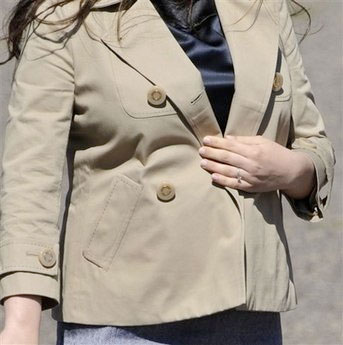 Bristol Palin, the pregnant 17-year-old daughter of Republican vice presidential candidate Alaska Gov. Sarah Palin, stands on the tarmac at Minneapolis-St. Paul International Airport in Minneapolis, Wednesday, Sept. 3, 2008. (AP Photo/Susan Walsh)
I'm trying to imagine AP snapper Susan Walsh sitting there in her boss' office as he bellows his feverish directive:
I WANT THAT PALIN GIRL'S BABY BUMP! DO NOT FAIL!
I didn't crop the above photo; that's the way AP provides it.
And since a picture is worth a thousand clichés, the ring finger: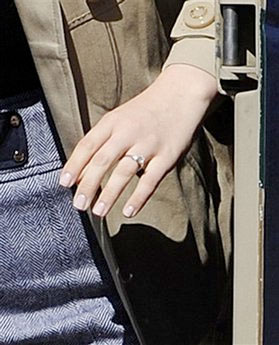 Well done, Susan Walsh!