Secretary of State Condoleezza Rice, right, shakes hands with Afghan Foreign Affairs Minister Rangin Dadfar Spanta, left, after a document signing ceremony at the State Department in Washington, Tuesday, May 13, 2008. At center is a painting of President Thomas Jefferson, the third president of the United States, who also served as secretary of state, (AP Photo/J. Scott Applewhite)
Something just doesn't match in the above photo. Let's correct it: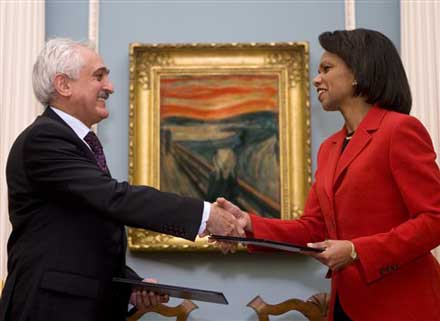 Much better. Context is
everything.