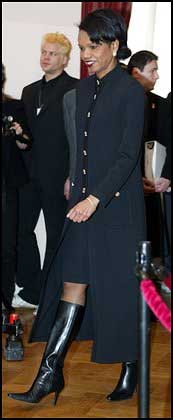 AP Photo, February 2005
You know, every once in a while, I think that maybe I'm too mean, on too personal a level, to America's Princess Diplomat.
And then I find out that not only did Condi give the go-ahead for "enhanced interrogation techniques", she
chaired the meetings
in which they were approved! And she knew full well it was illegal!
And then all my guilty feelings evaporate.