Just released to the Associated Press today! Posted without comment*: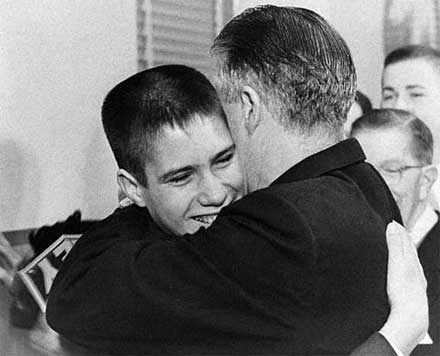 Mitt Romney, 14, gives his father George Romney an affectionate hug at a Detroit News conference February 10, 1962 after the industrialist announced he would be a candidate for the GOP nomination for Governor of Michigan. Mitt and Mrs. Lenore Romney accompanied George Romney to the conference. (AP Photo).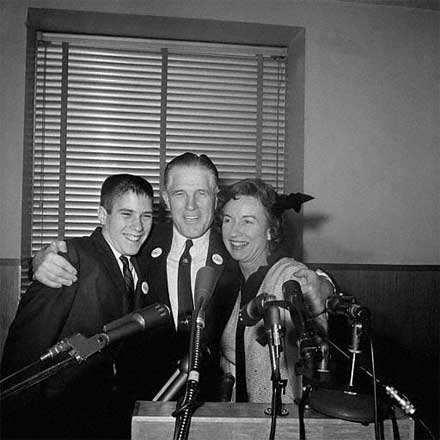 Industrialist George Romney gave his wife Lenore and son Mitt, 14, an affectionate hug for the benefit of photographers at a Detroit news conference February 10, 1962 after he announced he would seek the Republican nomination for Governor of Michigan. Romney said he would not become an active candidate until "Completion of my responsibilities as a delegate to the constitutional convention." (AP Photo).
*OK, just one comment: "One of these days, Son, this will
almost
be yours!"
Gov. George Romney and his son, Mitt, look out over the New York World's Fair grounds May 18,1964 from the heliport after attending a Michigan breakfast at the Top of the Fair Restaurant. The governor and a large delegation from Michigan are here for Michigan Day at the fair. At right is part of the Chrysler exhibit and behind them is the Ford exhibit. (AP Photo).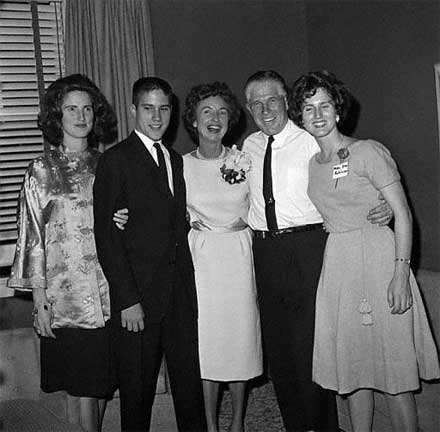 George Romney and members of his family pose together after he was elected Governor of Michigan, November 7,1962. From left: daughter Mrs. Lynn Keenan; son Mitt Romney; Mrs. Romney; governor-elect and daughter Mrs. Jane Robinson. (AP Photo)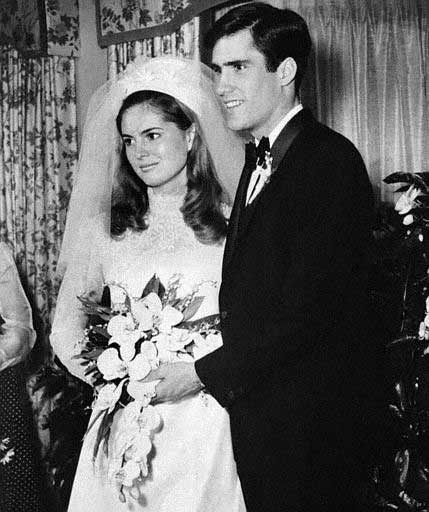 Ann Lois Davies and Willard Mitt Romney, second and youngest son of former Michigan Governor and Mrs. Lenore Romney were married Friday in a Civil Ceremony at the brides family home in Bloomfield Hills, Mich., March 21,1969. The brief ceremony was in the family room of the bride's parents home, Mr. and Mrs. E.R. Davies. The couple will resume their studies at Brigham Young University, Provo, Utah, after a brief honeymoon. (AP Photo).