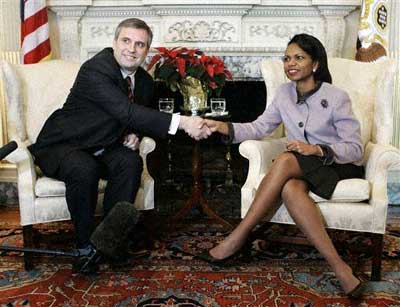 Secretary of State Condoleezza Rice, right, shakes hands with Bulgarian Foreign Minister Ivailo Kalfin, Tuesday, Dec. 19, 2006, at the State Department in Washington. (AP Photo/Haraz N. Ghanbari)
Does this mean that Bulgaria is with us? Oh, please let them be with us! Because without Bulgaria, surely we are lost.
And Condi's lovely in lavender today! I'm glad she's over that Christmassy horseshit.