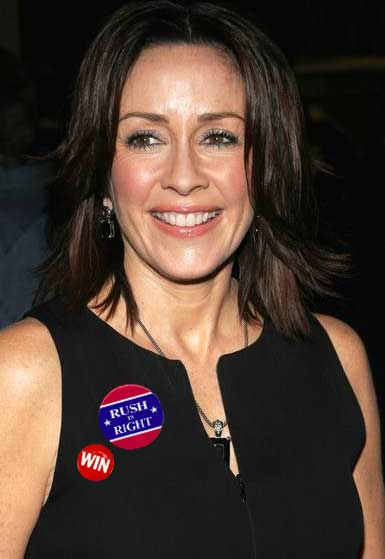 I mentioned
on Monday that I thought Claire McCaskill had come up with a winning campaign strategy by hiring beloved Michael J. Fox to do her ads, and I hoped that other Democrats would take note of the tactic. I imagined a wonderful world of political ads starring Barbara Eden and that kid from Eight is Enough, a veritable Nick at Night to replace the usual dour, besuited talking heads.
Well the Republicans know a winner when they see it. So who better to battle the fondly-remembered sit-com son than the inexplicably megapopular sit-com mother? And indeed, as the New York Times
reports
, the Republicans have done just that:
In Game Four of the World Series tonight, Jeff Suppan, the starting pitcher for the St. Louis Cardinals, will be trying to strike opponents out. But he'll also be striking back. Missouri baseball fans will see Mr. Suppan on the field and on the air calling on voters to reject an amendment legalizing embryonic stem cell research, as a rebuttal to an ad featuring Michael J. Fox. The spot will also feature Patricia Heaton, the mom on "Everybody Loves Raymond," and Jesus, errr, Jim Caviezel, the guy who played Him in "The Passion of the Christ." The opponents of the amendment say it would permit human cloning, a claim that supporters deny.
I think beloved sit-com son needs help from spunky, supersmart sit-com daughter. And somewhere, Punky Brewster's cell is ringing.
UPDATE: Webb
jumps on
the Michael J. Fox bandwagon. Oops, I meant that the other way around.