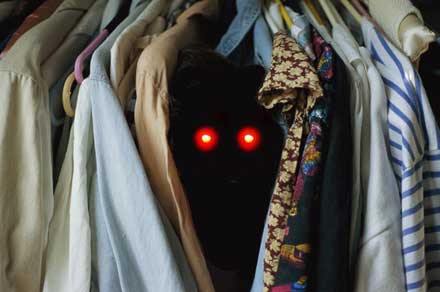 He's been hinting and teasing, but Mike Rogers at
Blogactive claims
that he is going to out a closeted gay Republican senator today live on the radio. A senator! Wheee! Which one will it be? According to Mike, one of these:
Robert F. Bennett (R-UT)
Jim Bunning (R-KY)
Richard Burr (R-NC)
Saxby Chambliss (R-GA)
Thad Cochran (R-MS)
Norm Coleman (R-MN)
John Cornyn (R-TX)
Larry E. Craig (R-ID)
Mike Crapo (R-ID)
Jim DeMint (R-SC)
Michael B. Enzi (R-WY)
James M. Inhofe (R-OK)
Johnny Isakson (R-GA)
Mel Martinez (R-FL)
Pat Roberts (R-KS)
Jeff Sessions (R-AL)
Richard C. Shelby (R-AL)
John Thune (R-SD)
David Vitter (R-LA)
George V. Voinovich (R-OH)
Oh, this could be really good. Inhofe would be the funniest, of course, but also the most embarrassing, while Cornyn would leave the most impressive splatter, and Voinovich would probably totally finish the Republican Party in Ohio. Ohhhhh... who will it be?
UPDATE: Looks like
it may be one of the Idahoans
. That kinda sucks. Who cares about Idaho?