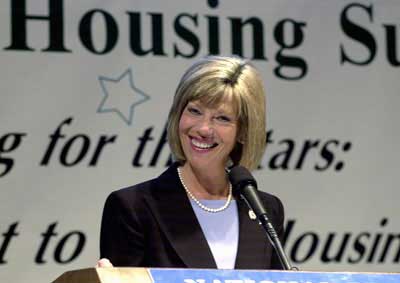 I'm really going to miss Al Kamen, because in this morning's
"In the Loop"
in the Washington Post, he reports the following:
Mark the date! This e-mail invite arrived Friday:
Subject: Ladies Spa Event with Rep. Emerson
Monday, July 24th
Congresswoman Jo Ann Emerson (R-Mo.) invites you to join her for a Ladies Spa Afternoon Monday, July 24, 2006 2:00-4:00pm, ILO Salon, 1637 Wisconsin Ave., NW, between Q and Reservoir.
$500 personal or $1,000 PAC
Wow, I wonder how many facials she'll get, and I wonder how much she charges when it's not an election year? Questions, questions, questions. Plus, when does the video come out?
Relive Jo Ann Emerson week at Princess Sparkle Pony by clicking
here
.