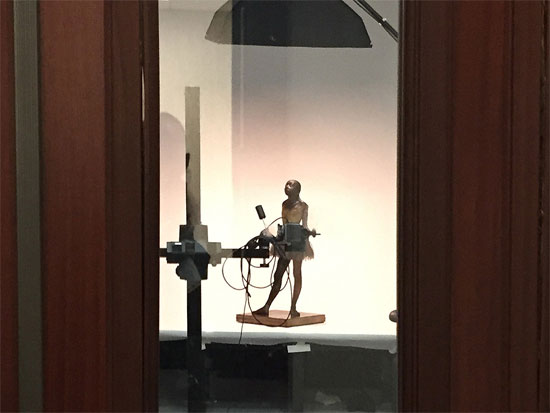 (Click for bigger.)
I walk by this photo studio dozens of times a day, so it's easy to become jaded, but this celebrity visitor gave me pause.
Check out the warning on the studio door for this occasion: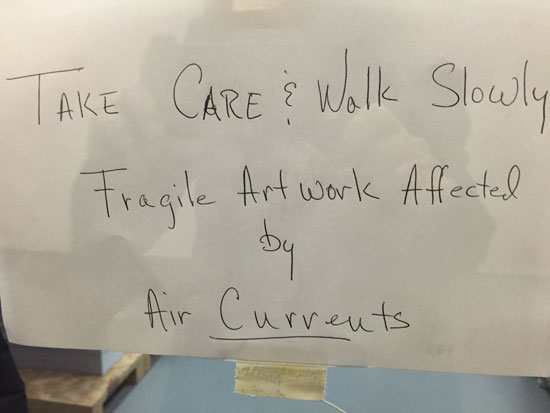 I often stop in this studio to see what Lee Ewing, who photographs our sculptures so beautifully, is shooting. In this case, however, I didn't want it to be MY breath that made the Little Dancer's tutu explode into dust, so I kept the heck away.