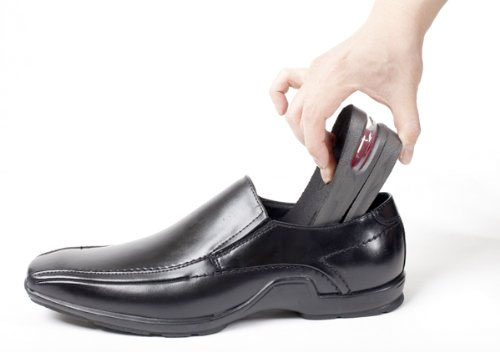 Had enough of the endless analysis of Eric Cantor's loss? Then maybe
this
will amuse you from Talking Points Memo:

A former House GOP leadership aide (who didn't work for Cantor) had a similar take.

"He lost because he spent more time galavanting around the country, raising his profile for Speaker/potential VP nominee than tending to the folks in his district," said the aide, who was granted anonymity to speak candidly. "He wears Prada shoes with lifts and regularly attends Davos. None of those things make him a bad man, but they do make him an absentee representative for the people of his district."
(Emphasis mine.)
Oh! Prada shoes! WITH LIFTS.
The "Prada shoes" part is obviously Republican dog-whistle for "He is a big city fancy-man, out of touch with his constituents" which could have easily been stated outright, especially undercover as an anonymous source, as "He is a big city fancy-man who is out of touch with his constituents."
But what about the "with lifts" part? This implies he's an insecure Napoleon as well as paying undue attention to his own appearance. I have a couple of problems with this. First of all, shoe lifts are generally only employed by the VERY short. Browse Amazon's wonderful
shoe lift page
, and you'll see that they offer, at most, a 2" height supplement. And as you can see in the photo up top, 2" lifts aren't really going to work with low business-style loafers.
Here's the kicker (ha ha): Eric Cantor is 6'2"! He is a tall man! Even if he's wearing 2" lifts, he'd still be six-feet-tall, not "short" by any standards.
I'm calling bullshit. Not on the Prada shoes part, but definitely on the "with lifts" part.
Also: what does that putdown say about the source? Is that the most metrosexual insult you've ever heard or what?
As for Davos, what does Game of Thrones have to do with all this? KIDDING.