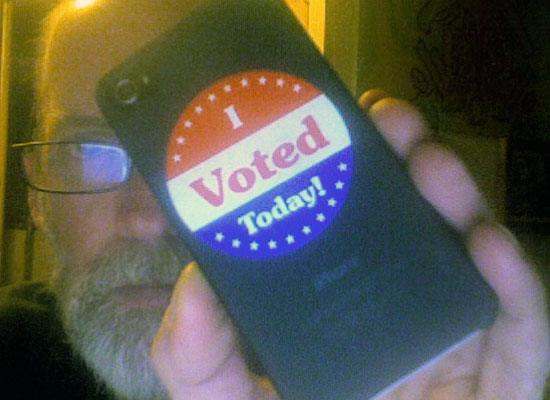 Yes! I was sitting at home, just finalizing my "pretend to not be here" strategies, when I realized: it's 6:30, and everybody who has a kid is now busy, and most other people are at home awaiting their presumed duty to provide mass-manufactured snack foods to walking billboards for the latest Disney and Paramount film franchises. In other words: Halloween. But then! What a wonderful moment of realization! It was the perfect,
perfect
time to go and
early-vote
.
This was my second try. I made a leisurely stroll to the polling place on Saturday morning at about 11 AM, and was horror-struck to see thousands of people waiting in a snaky long line to use a measly four voting machines. Dejected and feeling a lot less clever, I slunk away defeated.
Not tonight, though! Tonight there were only 10 people in front of me, waiting to use 10 machines. It took... 10 minutes. Tens all around!
It was fun. Thank you, Halloween, for keeping people occupied!