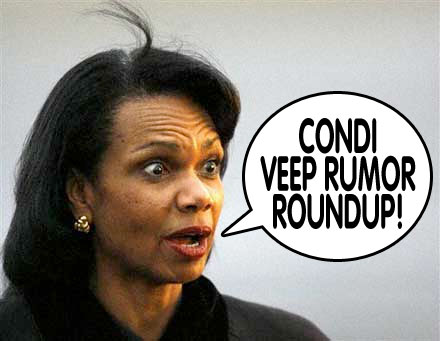 To use a phrase I've used before, the Condi Veep Rumor sideshow tent has exploded! Fun! Great job changing the subject, Bill Kristol and Matt Drudge. So far the reactions have been divided between scepticism and meanypants. Some samples:
And that's just some of the most conspicuous reactions! There are countless more as journalists, once again, fall for the Condi Veep Rumors, or, refreshingly and more entertainingly, see right through them. It's The Boy Who Cried Condi Veep Rumors!
By the way, I added a "Condi Veep Rumors" topic tag (click below) so that you can relive the whole magical history of years of inaccurate Condi Veep Rumors!