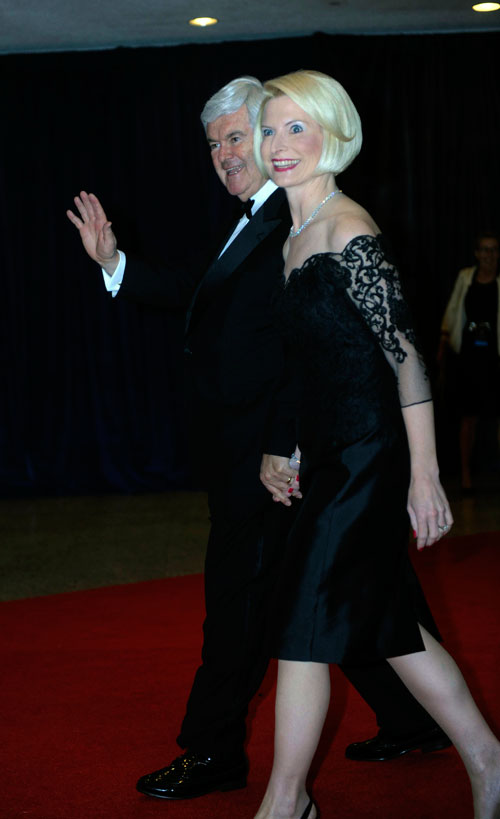 Newt and Callista Gingrich arrive at the White House Correspondents' Association Dinner on Saturday, April 28, 2012 in Washington. (AP Photo/Kevin Wolf)
How much fun did Goddess Callista have at the White House press gala thingy? This much fun: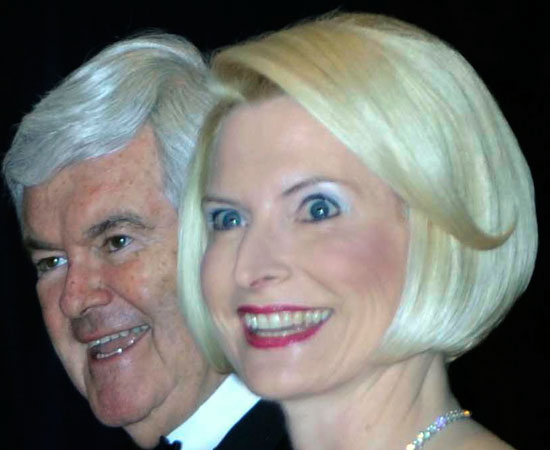 I'm sure she liked having a "dress as a rich lady" night, after all that toning it down (!?) on the campaign trail. That looks to be about five figures of diamonds around her neck. Welcome back, Callie!