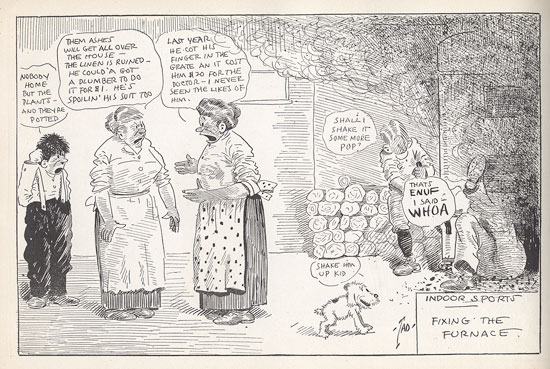 The joys of DIY home repair. Click all for bigger.
OK, you've all been very patient. What can I say? Callista Gingrich hasn't been shot by a wire photographer for weeks, so what am I to write about? What this blog needs is a new spectacular hairdo to follow.
But here is the rest of the collected first year of "Tad" Dorgan's
Indoor Sports
cartoons from 1914. I love looking at these early ones, because the figure drawings are so much more crude than his slick 1920s
IS
panels, but it only makes the really successful figures seem all that more impressive.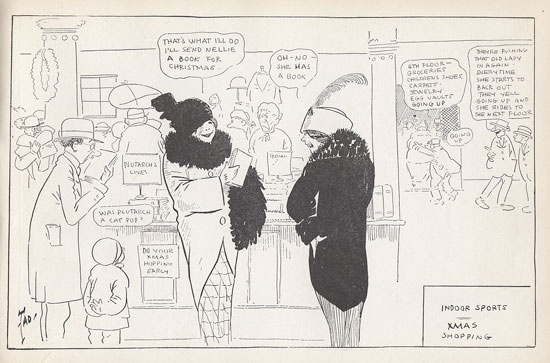 Below is one of the few sympathetic portrayals of an attractive woman I seen in Tad's work, unlike the nattering dummies shown above. I don't know if I'd call him misogynist; he was reportedly devoted to his wife. Basically, I think he simply lived in a man's man's world, palling around with Damon Runyon, gamblers, boxers, etc.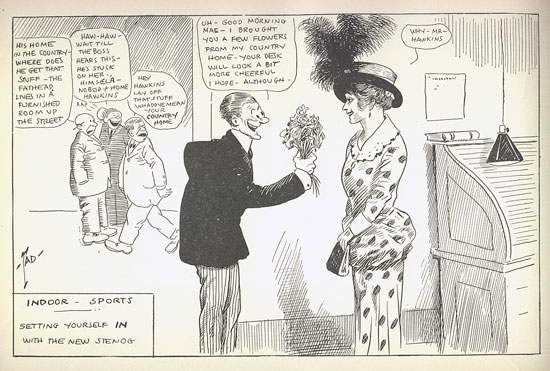 The ubiquitous "little white terrier" finally becomes the center of a gag: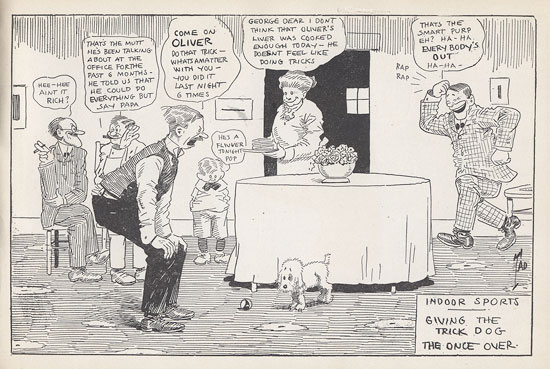 The battle of the spouses rages on. I love the complex dynamics of the social interactions shown in this one: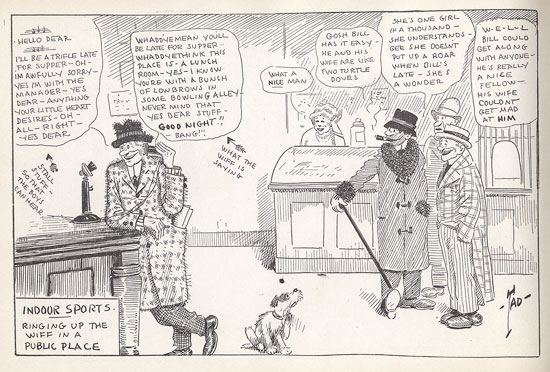 I've never read anything about Dorgan's attitude towards religion, but comics like this make me think he thought of it as just another theater for cynicism and pettiness: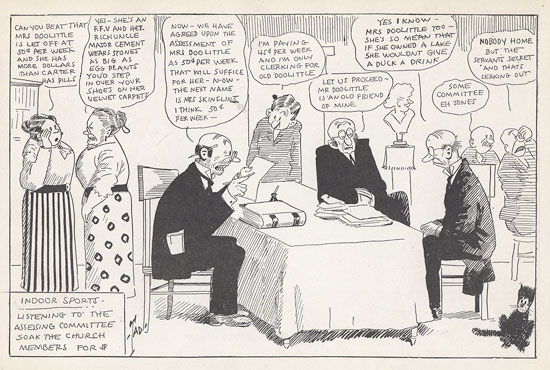 Silly young salesgirls:
And more church-centric squabbling: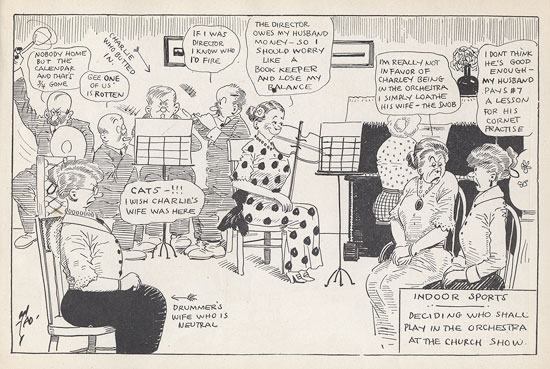 A lot of these scenes of domestic woe, such as the two below, have the unmistakeable aroma of gripe sessions over poker games: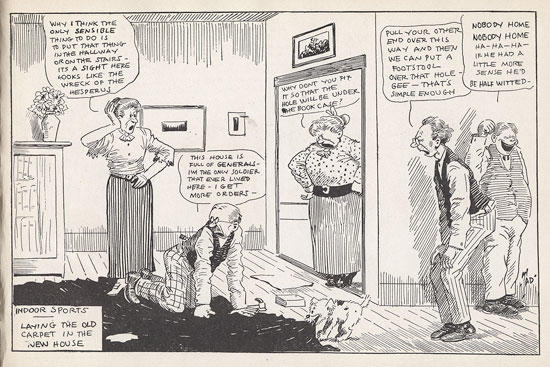 And, finally, more office hijinks:
I have more original "Tad" drawings in my collection, including a book illustration, a boxing gag strip, another 20s
Indoor Sports
panel, and a significant "funny dogs" strip from considerably earlier, so more to come!
Part one is
here
, part two is
here
, and part three is
here
.