Below is a sketch
done for a fan
by
Katzenjammer Kids
artist
Harold Knerr
in 1945: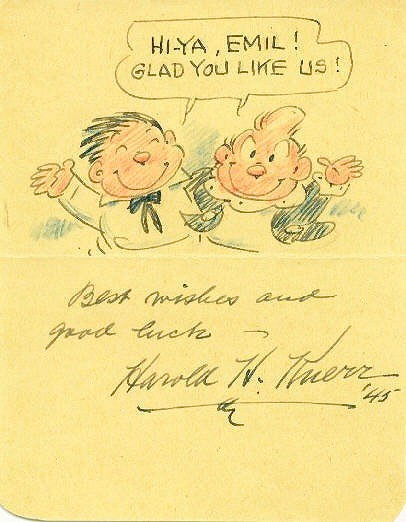 And below is a drawing
just listed on eBay
by the Gallery on Baum attributed to the same artist working in the same year: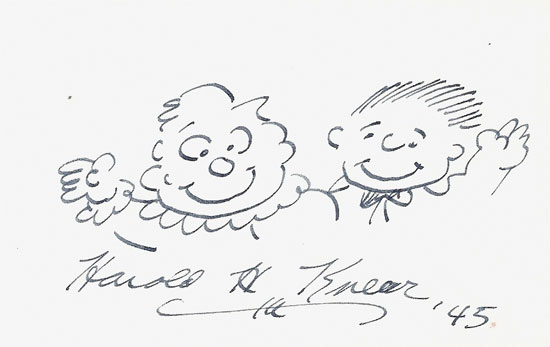 Now, Pony Pals™, the quiz: using just the evidence before you and what you've learned over the past several weeks on this blog, how would you characterize the second drawing shown above?
UPDATE: Here's another one, also from 1945. Compare/contrast: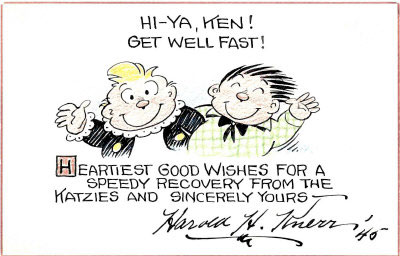 One of these things is not like the others!