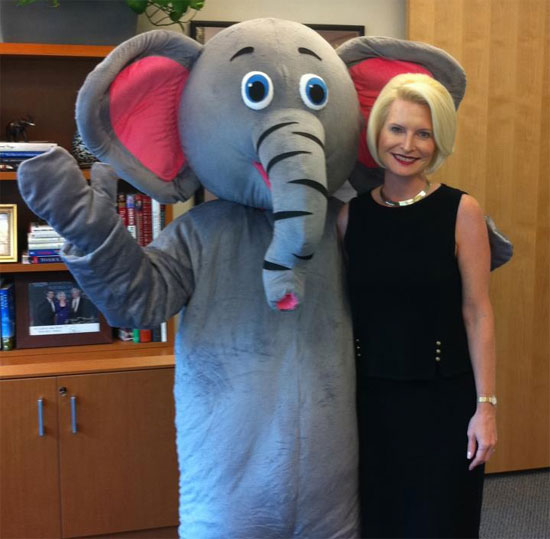 (Photo
via
Gingrich Productions Twitter)
I wonder what they'll get up to? I'd love to know. Wouldn't you?
Haw, anyway, this is a dumb photo stunt having something to do with
Sweet Land of Liberty
, Callista's children's book in which Ellis (get it?) the Elephant (GET IT? GET IT?) teaches America's tots about American Exceptionalism™. Neat!
So many questions: why does Ellis have tiger stripes on his trunk? Why is he wearing oven mitts?