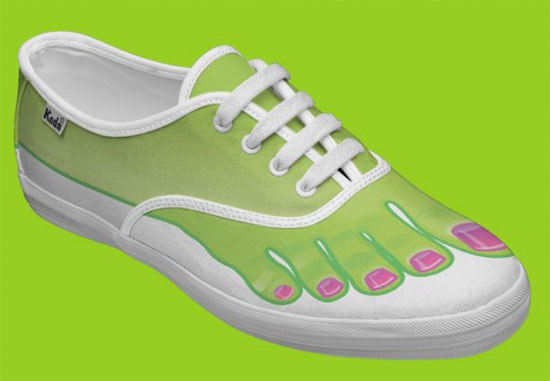 By now I'm sure you've heard of the ridiculous
"controversy"
in which conservatives are outraged (Outraged!!!) over some J. Crew lady painting her son's toenails pink, because goodness knows there's nothing more important to worry about than gender-specific color assignments. Perhaps you're wondering, as I have many times, where this "pink is for girls, blue is for boys" thing comes from.
Enter Jo B. Paoletti of the University of Maryland, who has studied this concept extensively and will be publishing a book on the subject this year. The
Smithsonian Magazine
has a
fascinating preview
of Paoletti's work, including a
fab slide show
, which shows that the pink/blue divide is much more recent than you may think:
The march toward gender-specific clothes was neither linear nor rapid. Pink and blue arrived, along with other pastels, as colors for babies in the mid-19th century, yet the two colors were not promoted as gender signifiers until just before World War I—and even then, it took time for popular culture to sort things out.

For example, a Ladies' Home Journal article in June 1918 said, "The generally accepted rule is pink for the boys, and blue for the girls. The reason is that pink, being a more decided and stronger color, is more suitable for the boy, while blue, which is more delicate and dainty, is prettier for the girl."
Basically, it turns out the Baby Boomers are to blame, as always.
I'm certainly going to get this book when it comes out, as this is obviously an interesting topic to me. I've also always been puzzled by the whole concept of seasonal clothing colors, a set of sartorial "rules" I've always enthusiastically rejected.
Up top: just in case you want to show solidarity with the boy with pink toenails, you can purchase
these shoes
from Keds! They're available in men's sizes!