Click any for bigger.
Arizona was lovely, a great time. I spent Saturday at the stable with Sparklesibling Marilyn and her adorable horse and our adorable niece. So cute. The stable, next to the Rillito, is so charming, utterly unpretentious, the real deal. And not without its mysterious touches: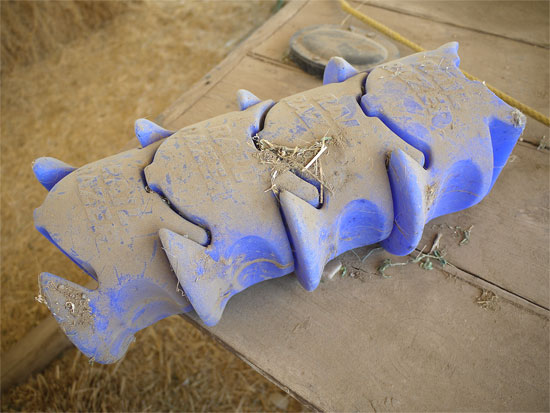 What the heck is this bizarre, oversized novelty plastic spinal column? Actually, it's
pretty simple
. You'd think I'd be more attuned to
specialty pony products
, but this one had me stumped at the time. A few more pics: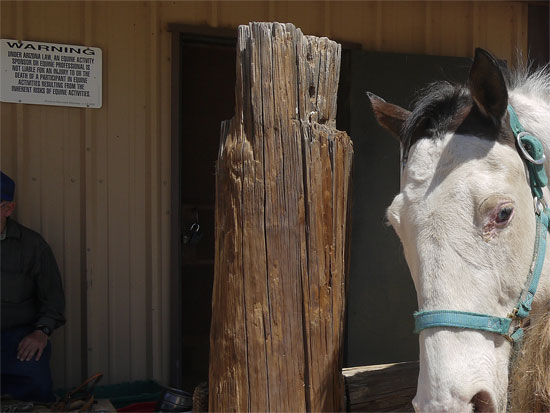 And, finally, a birthday cake for Sparklemom: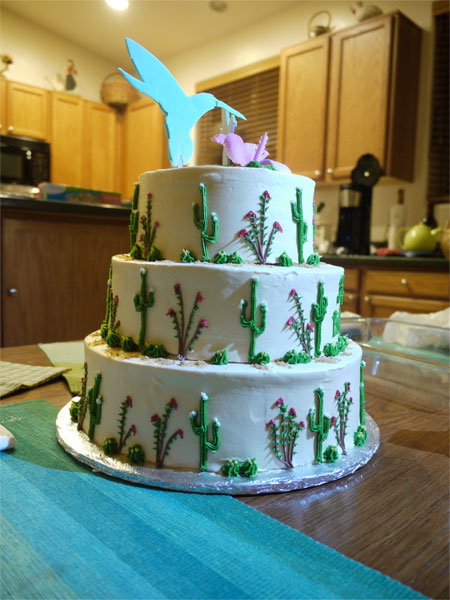 So cute. A good time was had by all!