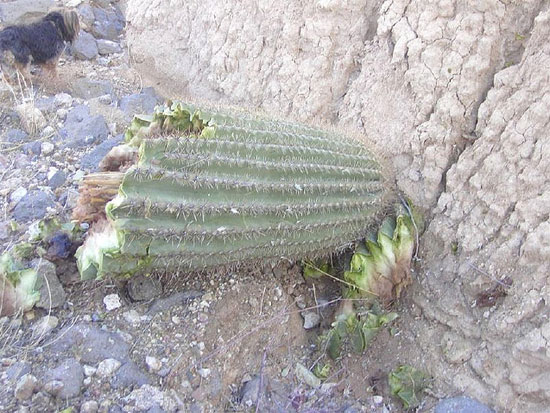 (Photo
via
the Friends of the Agua Fria National Monument Flickr)
It's been depressing since the elections, hasn't it? It seems hopeless: Republicans in Congress are going to continue to do nothing, and then they'll try to blame it all on Obama.
But wait! Are you forgetting the other election results? The GOP has made huge gains in state government nationwide, and it is here that they are really in a pickle, and they won't be able to hide it.
This column
by Laurie Roberts in the Arizona Republic should be a real eye opener into the problems faced/caused by Republicans at the state level. See, "cut taxes, cut taxes, cut taxes" may make a certain amount of political sense at the federal level, but when you add to that an even more maniacal extreme of tax cutting within the states, you end up with big, harsh trouble. Leave it to Arizona, natch, to lead the way.
Arizona is going to become, basically, a nightmare as they are forced to cut absolutely everything, and they're not going to be able to blame Democrats, because they've more or less gotten rid of all of them. Not only are they going to cut the head off all social services, in doing so they're going to spite their faces by simultaneously losing shitloads of federal assistance ($7 billion in Arizona!) as a result. Education and health care will especially suffer, and incoming funds will continue to sink as giddy, unchallenged Republicans continue to cut revenue after revenue. It's not sustainable. The terrible results will be right in front of everybody and everybody will know who is to blame.
That's my theory, at least, and I'm sticking to it. It's hardly a silver lining.