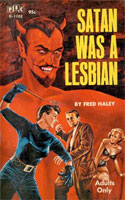 This is sad: Condi's autohagiography is
not included
in the
NY Times
' "100 Notable Books of 2010" thingy. So hurtful! The list contains books about Willie Mays and Babe Ruth and Hank Aaron and Micky Mantle, Barack Obama, Teddy Roosevelt... even Franklin Roosevelt (two books)! What do they have that Condi doesn't have?
Of course, they also left George Bush's book off the list. And Sarah Palin's. And... wait, did Dick Cheney write a book? Haw, just kidding.
My point is that it's listicle time again. Sigh.