Originally "published" in Satan Brand Magazine, 1995, San Diego.
More about Rick Rebel! I'll add some explanations between the scans. See
here
for intro and
here
for part one of the interviews.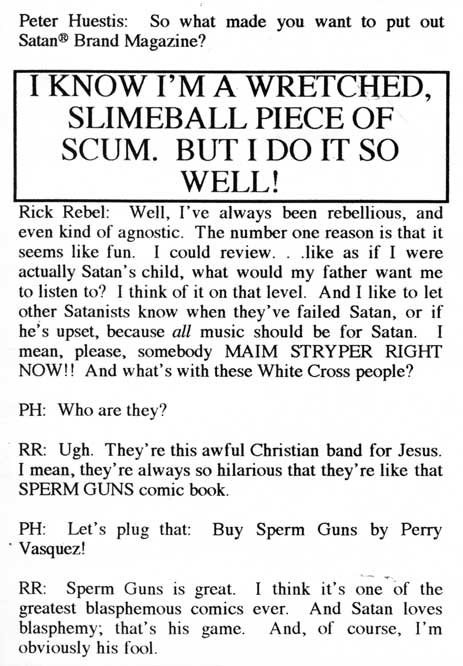 Above:
here's a link
to Perry Vasquez, another 90s San Diego friend of mine. Below, when Rick Rebel says that "I'm spewing spew blood all over my face," he is referencing his favorite gag prop:
foaming blood capsules
. He used them all the time. He loved anything that would make him foam at the mouth:
By all means
visit Baby Sue
. Rick and I included their "Jesus Hates Stupid Homosexuals Like You"
pamphlet
in Satan Brand Magazine.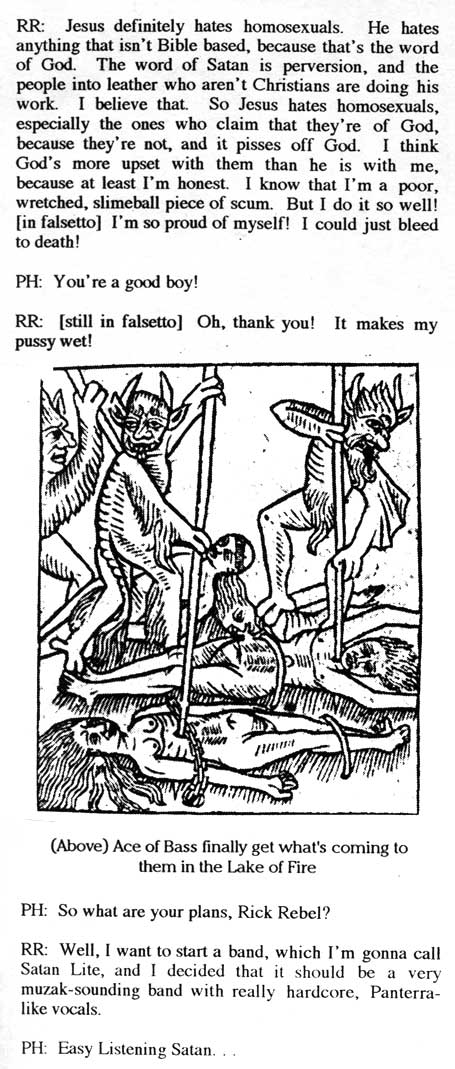 Rick did, indeed, later make several "Satan Lite" tapes. They feature him singing hilarious Satanic lyrics while listening to instrumental easy-listening albums of pop hits.

Rick claimed to have had several run-ins with various members of Stone Temple Pilots at the restaurant he worked at. It was always hard to tell if Rick's stories were real or just really good storytelling. I didn't care either way.