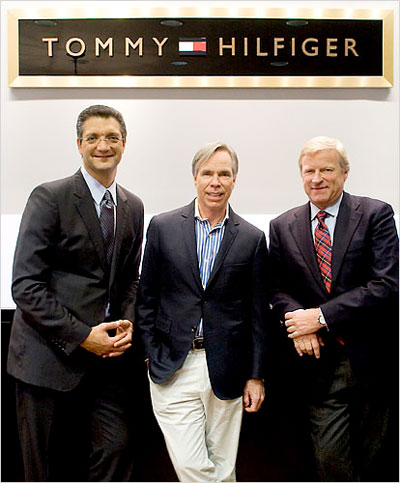 (Lee Clower, NY Times)
Ew. I can't stand Tommy Hilfiger's awful clothing. Look at those three guys: this is how American men dress. Unfortunately. Gross. And if they're not wearing that, they're wearing unsightly jeans* with logo-festooned jerseys.
"When did Tommy Hilfiger become cool again?"
wonders
the
New York Times
. He didn't, I respond, and that's why he's successful.
And his horrible, ugly brand just sold for over a billion dollars. The end.
*Clarification: I'm certainly not saying that ALL jeans are unsightly.
I'm not George Will
.