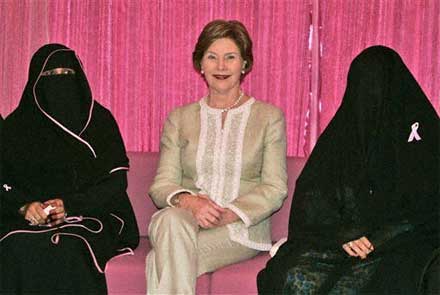 Oh, everybody is so happy that Laura Bush is all, like,
let the hairdressers marry each other
.
Just like Cindy McCain
, she waited until her opinion wouldn't matter, cause any problems for her husband, or make any kind of difference. Thanks, Laura, you're a peach. How brave you are and we're all so thankful. What fucking ever.