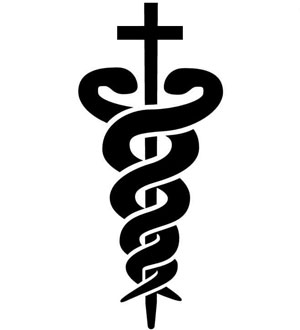 OK, first some givens: the following article is from One News Now, the media organ of the American Family Association. One News Now is absolutely immaculately "conservative," and that includes following the GOP platform in every way, and automatically hating anything having to do with Democrats in general, and Obama and Pelosi in particular. Naturally, they've been consistently against Health Care Reform, because that's the Official Conservative Stand, even if the subject doesn't appear to involve matters of faith at all.
Or does it? Imagine my jaw just dropping this morning as I read
this article
on their site, presented in its entirety. Read the whole thing:
For the time being, a West Virginia hospital won't be permitted to stop life-saving treatment of a woman in its care.

Forty-year-old Rebecca Bennett is on dialysis and in a coma due to complications from diabetes, and Ruby Memorial Hospital previously informed family members that treatment would end March 27 against their wishes. Jeremiah Dys, general counsel for the Family Policy Council of West Virginia and an affiliated attorney with Alliance Defense Fund (ADF), took the case to court.

"What we've done is to allow the family of Becky Bennett to have more time to exhaust all possible remedies for her care," Dys explains. "The focus here, of course, is that the decision as to what type of medical treatment Becky should receive ought to be made by the family and not by the hospital."

The hospital has agreed to continue treatment until April 9, giving the family time to find another facility to care for Bennett. But despite this situation, the ADF attorney reports that the West Virginia law does not need to be clarified.

"The state law is abundantly clear on this," he assures. "The decision for medical intervention does not belong to the hospital; it belongs to the legal surrogate for the patient, and in this case, that is the daughter of Becky Bennett, Sierra Kisner."

The clock is ticking for the family to find another hospital to take over. The problem is that the family has no money and no insurance.
Read it again and think of all the conservative condemnations of Health Care Reform you've heard over the last year, including the mocking of Democrats using "sob stories" to push for it, government coming between patients and their doctors, etc., etc., and let the multiple cascades of irony and hypocrisy dazzle you.