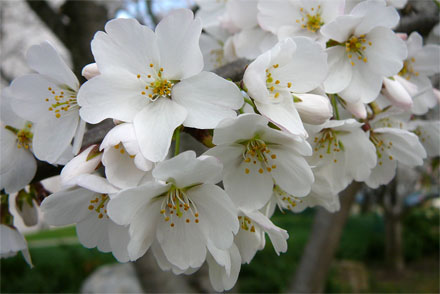 Click either for larger.
So, yeah, nothing is easier or more clichéd than photographs of cherry blossoms, but there you have it. Cynicism cannot stand in their presence. Below, I always see tourists oooh and awww over these trees, saying, "Oh, look at the cherry blossoms," but, of course, they are no such thing:
They're actually tulip magnolias, and they're everywhere in Washington, and they, too, are striking and beautiful.
In related news, the weather forecast is actually calling for rain and... OMG, snow? WTF? Yes. And a high in the lower 50s and –get this– a low of 34. Totally uncalled for. Tsk. So much for the cherry blossoms!