Click both for bigger!

I found this absolutely insane Christian Dior shirt in perfect, perfect condition about 15 years ago in a San Diego thrift store. It's so special I only wear it once every three years or so.
When was this expensive polyester shirt made? I have no clue. I think I can only narrow it down to 1968-1975, maybe even later. Who knows?
The most striking feature of the shirt, obviously, is its crazy fabric. Here's a shot of the back which shows its bogglingly complex pattern: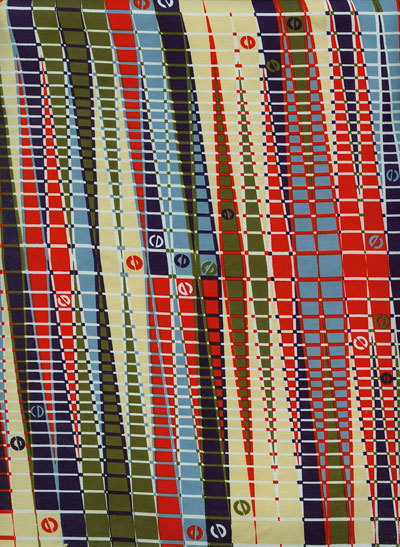 And, in fact, it isn't a pattern at all, because it doesn't repeat; it's a big piece of artwork. A lot of work went into this print! I wish I knew more about the artist behind this fabric. It reminds me a little of some of the designs
Verner Panton
used to make, but I don't know anything about these things.
Hot stuff!