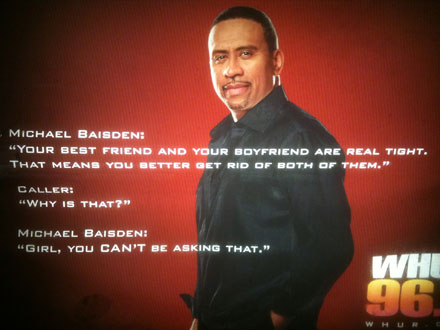 (Advertisement at Metro station)
Pony Pal™/coworker Adam and I recently had a discussion about, OMG, there are things about being a hairdresser that non-hairdressers just don't even know about.
But then again, seeing the above advertisement made me realize that the opposite is true, too.
And I can't quite put my finger on it, but that ad just fills me with dread and sadness. It seriously almost makes me feel nauseated. And I guess this is supposed to be evidence that Mr. Baisden is wise or something.
It's the kind of thing that always makes me think of this classic moment from John Waters' Female Trouble: