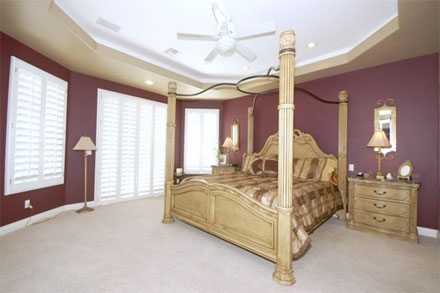 via
Talking Points Memo
.
I decided to use Fox Nation's favorite trick in the headline for this post:
hey, I'm not saying that John Ensign is a bondage enthusiast; I merely asked the question!
But then again, that's the bed in his ex-lover's house...
He is totally,
obviously
into bondage.
And at some point, did his lover's teenager son
walk in on them
? Hey, I'm just asking:
Meanwhile, their 19-year-old-son, Brandon, was paid $5,400 by the National Republican Senatorial Committee between March 2008 and August 2008. The payments, for "research policy consulting," ended the same month as the affair reportedly did, federal election records show.
It seems like there's a lot more to this story than first met the eye!