Here,
according to

Politico
, in perhaps the single stupidest thing they've ever published, are the Hunks of DC: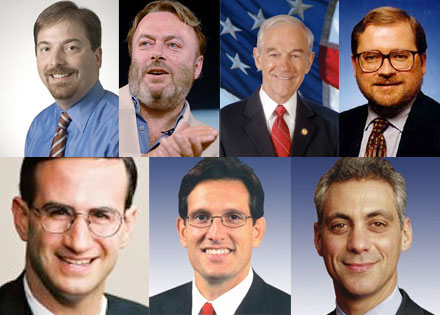 The "article" required two authors and an additional reporter.
Note: the article does not appear to be an intentional parody.
EDIT: it occurs to me that a better title for this would be "People Politico Reporters Will Compliment in Order to Get a Siren on Drudge."