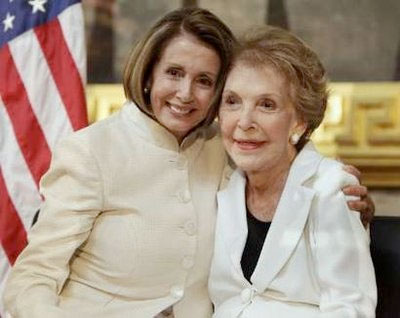 Speaker of the U.S. House of Representatives Nancy Pelosi (L) greets the media with former first lady Nancy Reagan during the unveiling ceremony of a statue of the late former U.S. President Ronald Reagan in the Capitol Rotunda on Capitol Hill in Washington June 3, 2009. REUTERS/Yuri Gripas

Um, Yay! Nancy 'n' Nancy!
And look, it's shot by erstwhile
Iron Condi Photo-opographer champion
Yuri Gripas!