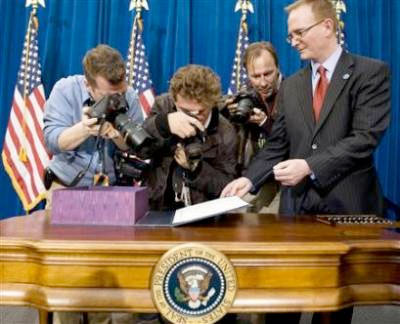 Photographers shoot the American Recovery and Reinvestment Act Bill after President Obama signed it at the Denver Museum of Nature and Science February 17, 2009. (Larry Downing/Reuters)
No, tragically. I guess the only thing we know for sure is that none of the above are Larry Downing, and that's a shame because he is one of my favorites. The snappers shown are probably Gerald Herbert, who covered the event for AP, UPI's (they're still around?) Gary C. Caskey, and AFP's Jim Watson. Here's Herbert's exciting shot: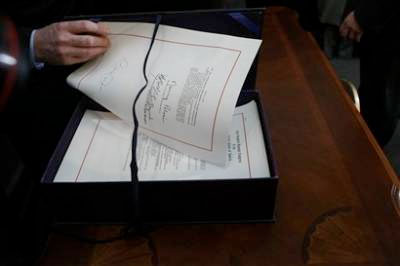 Watson's is a little more action-packed:
And Downing, of course, couldn't resist shooting it himself after shooting the other photographers shooting it: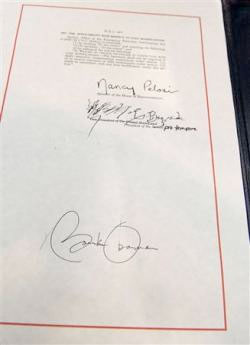 Caskey's shot apparently didn't make the cut. Perhaps it lacked the drama and excitement of the others. Who knows?