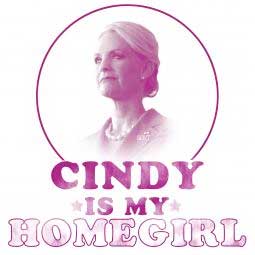 From
Page Six
comes the most depressing news:
SEN. John McCain might regret choosing Sarah Palin as his running mate, but an even worse decision will deprive his fellow Americans of what would have been the best season of "Dancing With the Stars" ever. Our impeccably placed source says, "Just before Thanksgiving, Cindy McCain (above) started talks with producers to appear as a dancer on the show. She wanted to do it very badly." But this week, Sen. McCain "put the kibosh on it." Reps for the show and McCain didn't return calls.


This is seriously, totally the worst thing he has ever done, ever. I'm sobbing right this minute, just trying to imagine everything we'll miss thanks to Cranky McKilljoy. A thing of potentially dizzying beauty has been stolen from us.
Is it too late for Sarah to enlist?