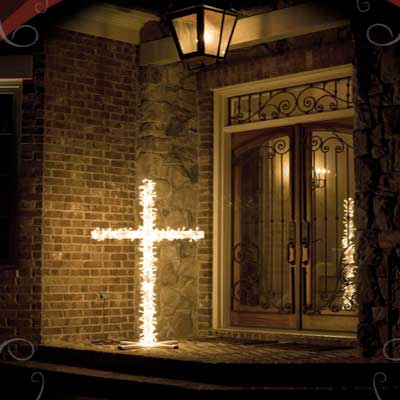 I'm assuming that this is already on every single other blog by now, but... OMG. If you haven't seen it yet, this is a
thrillingly real product
offered by the American Family Association, and it officially makes them the most retarded retards in Retardistan.
"Looking for an effective way to express your Christian faith this Christmas season?" they ask, "Light up your front yard, porch, patio, driveway, business, organization or church this holiday season with a stunning Christmas cross." I bet it looks great on the lawn, too!
Shipping is included!