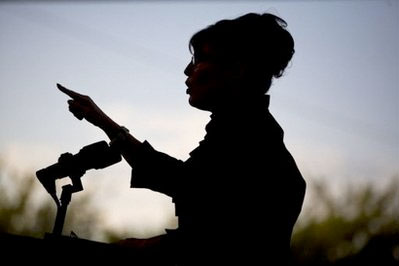 Republican Vice Presidential Candidate Sarah Palin speaks at a campaign rally in Carson City, Nevada. The US presidential campaign got nastier Sunday as a leading US newspaper revealed that Republican vice presidential nominee Palin used her position as Alaska state governor to give top jobs in her administration to personal friends. (AFP/Getty Images/Max Whittaker)
Let's just give this one tiny adjustment: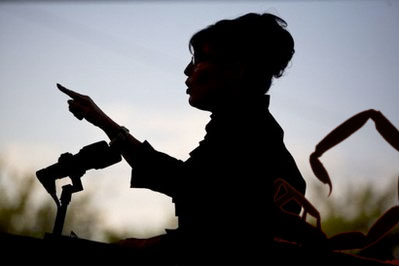 Much better!
UPDATE: The neocons
totally luv Sarah
! They think she's a "blank page," and it's hard to argue with that! They are now in the process of scribbling their crazy ideas all over that blank page. Neat!