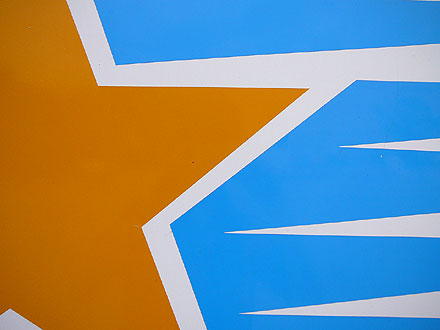 All these may be clicked for 1200 x 900 images.

I knew it was going to be a good day at work on Friday when I saw this bus parked outside the building. I could hardly wait for the museum to open so that I could circle the bus with my camera, taking in its star-spangled glory. The overcast day made it possible to completely avoid reflections.
And as if that wasn't good enough, on my way back to my office I spotted this stunning beauty, a tropical plant delivery truck: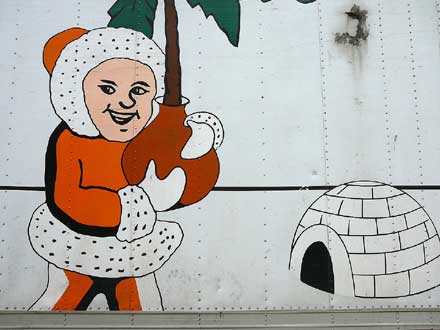 For all your igloo decorating needs!