Click for bigger on both pics!

I'm so excited (and I just can't hide it) because I just picked up a new camera (a Panasonic), and it's 1. so much better and 2. so much easier to use than my old one (a Sony). And it's Spring! So that means it is also time for all the ugly tour busses to come back to town! Here's one now: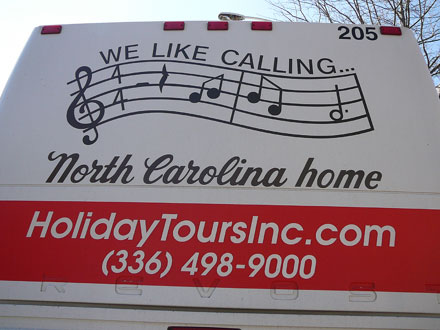 UPDATE: Although the Washington Post's
Express
feels a need to "correct" my spelling of the plural of bus, I choose "busses" over "buses" because the latter always looks like it should be pronounced "beyooses", and I just can't deal with that. For the record, most dictionaries accept both spellings.