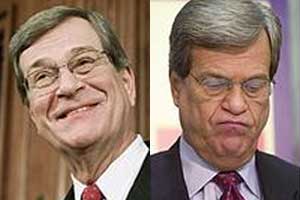 Happy Trent, Unhappy Trent
I was intrigued to hear Trent Lott's astute pooh-poohing of that li'l civil war thingee in Iraq (via
Think Progress
):
"It's hard for Americans, all of us, including me, to understand what's wrong with these people," he said. "Why do they kill people of other religions because of religion? Why do they hate the Israeli's and despise their right to exist? Why do they hate each other? Why do Sunnis kill Shiites? How do they tell the difference? They all look the same to me."
And, well, before we get all swept up in "
I cain't tell 'em apart
" fever, let us consider that perhaps Mr. Lott might have trouble telling
all kinds
of things apart.
Well, it's true, and may I present to you other things Trent Lott has trouble telling apart:
Paris Hilton/Nicole Richie
Novelty Salt and Pepper Shakers
The "Mud People"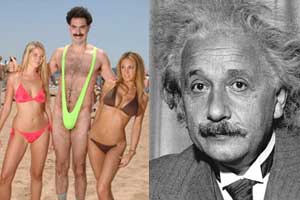 Jews
Pumpkin Pie and Sweet Potato Pie
Illegal Immigrants