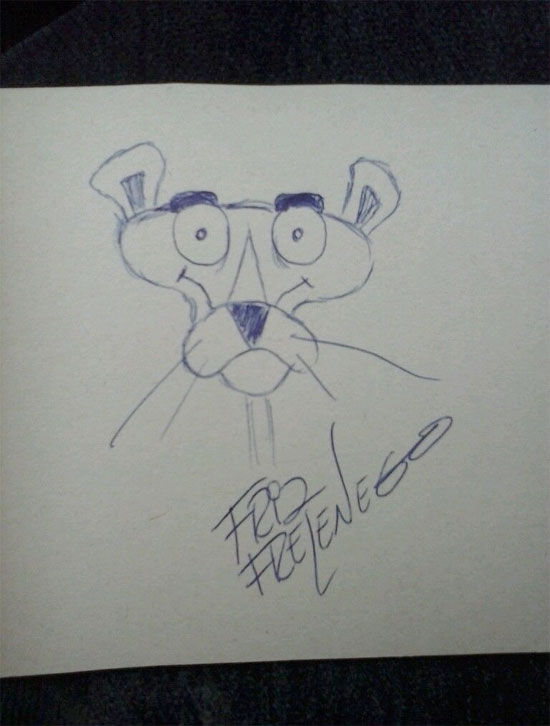 I just can't stop looking at fake cartoon "art" on eBay!
In July, I introduced you to my
new favorite eBay seller
, a vendor of vast amounts of fake autographs and doodles so improbable, so badly done and illogical, that even the most cursory glance would repel an intelligent collector like a crucifix would a vampire.
Well, "timetreats" is still at it, still shoddy and obvious as ever, and successfully selling thousands of dollars worth of fakes to... who are these people?
Take
the example above
: this was sold to a satisfied buyer just earlier this month.
In this case, the forger was so careless that he/she
MISSPELLED THE SIGNATURE
, and the buyer evidently didn't notice! "Frelenego." And let's not even get into the "quality" of the ballpoint pen chicken scratches we're supposed to believe came from one of the greatest draftsmen in animation history. Misspelled the signature!
I'm obviously in the wrong line of work.