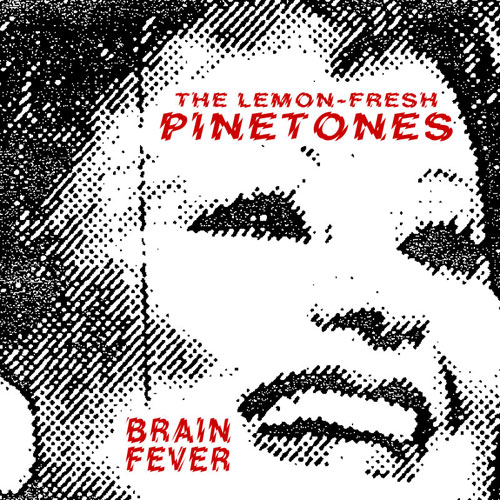 How to describe the Lemon-Fresh Pinetones? Garage rock for demented hillbillies? Industrial music for hippies? Improv jazz for nihilists? A Bluegrass-Krautrock hybrid? Acid puppet show soundtrack? Maybe a little of all of that and... well.... less?
This was a fun evening at the Che Café at UCSD, because it was our night completely. The bill included four bands: the three-piece Pinetones plus each member's other band. Everybody there that evening knew what they were getting into, so it was a receptive audience. My part of the night's entertainment was the worst-ever solo performance I ever did, excruciatingly bad and will not be posted publicly. But it was fun!
The Pinetones, however, were good that night! We ranged from the low-tech space music of the first third, to some noisy rock songs, such as our heavy metal parody (it's
supposed
to sound that way)
Heave No Evil
, and then the whole thing just collapses into really weird noise, aimless meandering, and occasional bursts of melody as our improvisational power more-or-less vacates the premises before we stop playing. It's all just electric guitar, primitive drums, piano and synthesizers. sound effect tape-loops, and some surprising vocals, plus an unexpected diversion into
I Want Candy
.
I thought the Lemon-Fresh Pinetones were really good. I still think the first 20 minutes of this show is really good. You can download this live show
here (287mb)
.