... with pictures of the Manson Family: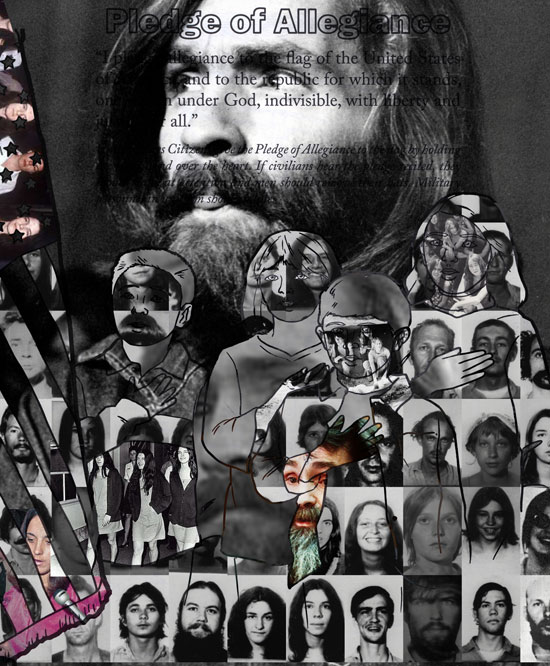 (Click for lots bigger.)
I did a bunch of these
back in December
, using all the available images on the web. And then I waited. Surely, I thought, somebody will post scans of the whole thing? Then I waited some more. And then I got tired of waiting and ordered a copy of the damn thing so that I could scan it myself. So enjoy! More to come!