Would you believe that I used to be a "grease monkey" in a service station? Yeah, nobody else believes that either (Typical coworker reaction:
You? Really?
), but it's true! I even seriously considered taking up auto repair as a vocation. One of the things I miss most about living on the West Coast is seeing lots of old cars everywhere. Today, I've been happily car-free for fifteen years, but if I were to get behind the wheel again, I'd want it to be in one of these (based purely on looks):
1965-67
Rambler Marlin
. AMC's flop fastback. Mitt Romney used to have one! Such a weird and wonderful looking car. The Javelin today is more popular and was more powerful, but the Marlin's design has aged better.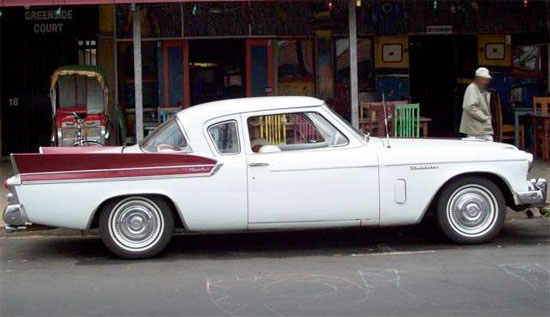 Studebaker Hawk
(any model). Actually, any Studebaker would do, including the bullet-nosed Commander.The first time I saw a Silver Hawk, I literally gasped. So, so beautiful.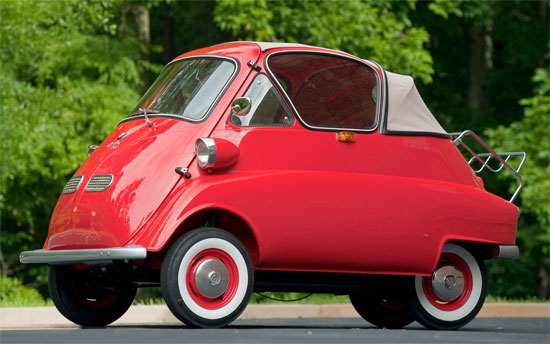 BMW Isetta
(any year). Are you noticing a trend here? Yes, I like weird looking cars. The Isetta must be one of the most bizarre, impractical, and probably crazily dangerous vehicles ever made. I used to see a fair number of these around in Tucson; there must have been a collectors' club or something.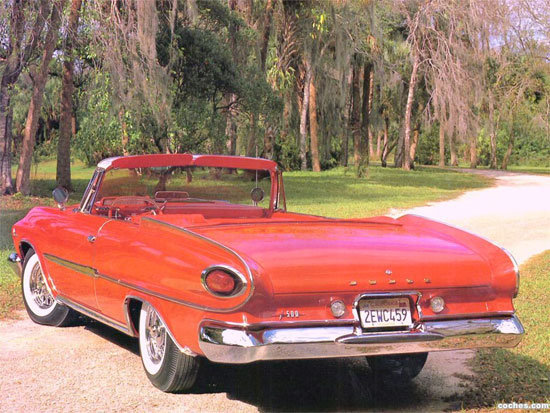 1961
Dodge Polara
. Features the most beautiful back-end treatment of any car I've ever seen. Plus, you could get it with an optional
45 record player
! Early 60s Chrysler products were gorgeous, much lovelier than anything Chevy or Ford produced. Later Polara models were incredibly ugly.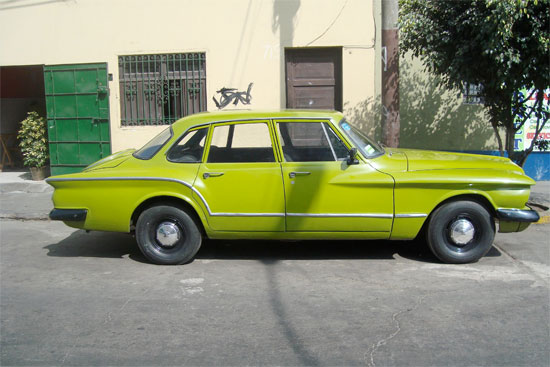 1960
Plymouth Valiant
. OMG, so cute with its vaguely insect-like look and adorable spare tire articulation on the trunk cover. See what I mean about early 60s Chrysler designs?
1961-1964 Volkswagen
Karmann Ghia
. My first car was a bright yellow 1964 KG, and it was so much fun to drive, like a Beetle with all the design flaws removed. Mine eventually got into an argument (not my fault!) with a 1969 Ford Galaxy and guess who won? My next car was a '72 model, not as nice, and it burned to the ground almost instantly. :(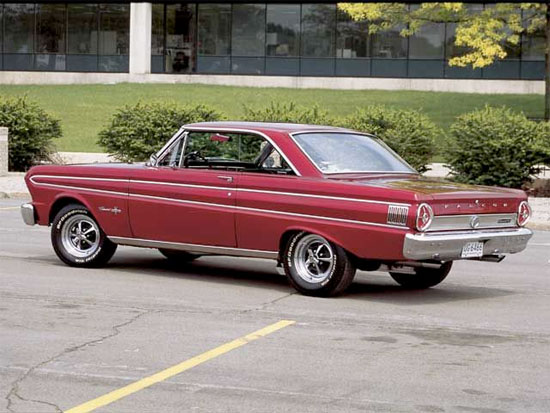 1964
Ford Falcon Futura
. My last car was this exact model in this color. I loved that car! Ford introduced the Falcon as an "economy" vehicle, but in '64 briefly changed their mind and made it a muscle car with a small yet powerful 260 V8 engine. Mine had a three-on-the-tree transmission. Later that same year, Ford changed their mind yet again, altered the side treatment and tail lights on this model, and renamed it Mustang, but I prefer the big chrome wedge and round "target" lights. I'm sure a few of you long-time Pony Pals have fond memories of this one.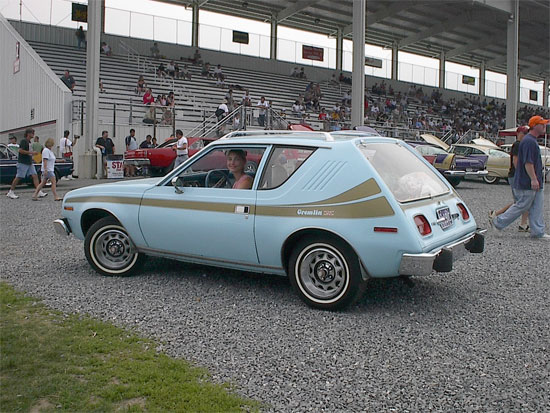 AMC Gremlin
(all models). Joke all you want, but I think these are really cool looking cars, and with each passing year, they appear more exotic. I went to a car show in about 1997, and the biggest crowds were ogling the tricked-out, customized Gremlins and Pacers, and they were SUPERB.
There are many other cars I love, but I generally don't care for 50s cars or anything at all past 1980, unless it's, you know, a Rolls Royce (I've driven one; it's like steering a cloud) or something.
What's your favorite?