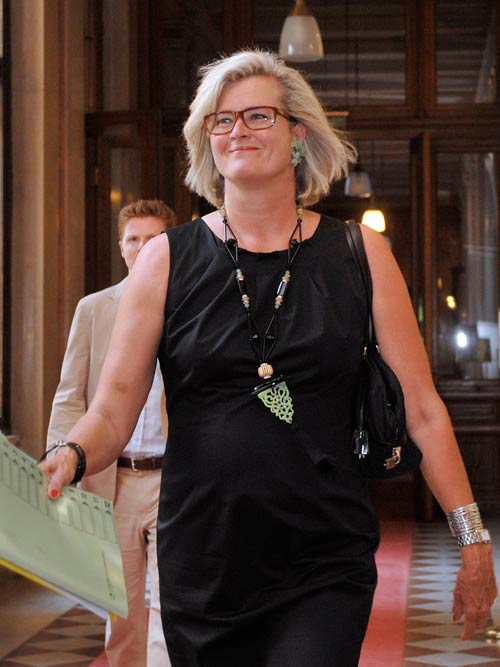 Die Abgeordnete und ehemalige Aussenministerin Ursula Plassnik (OeVP) kommt am Mittwoch (22.06.11) in Wien zu einer EU - Hauptausschusssitzung des Nationalrates. In der Ausschusssitzung wird die Hilfe fuer Griechenland debattiert. Foto: Hans Punz/dapd
Ursula! Looking fab! So what's the affable Austrian giantess been up to lately? Oh, jeez... you don't really expect me to understand this stuff, do you? It's sooooo totally boring other than having Ursula in it. I think she's still fighting with Turkey? All I know is that she looks happy, triumphant even, and since it's Summer she's eschewed her usual majestic scarves for an equally mighty necklace. I don't know German so I have no idea what that caption above says, but I just know it has got to be something about that necklace. Here, look at it bigger: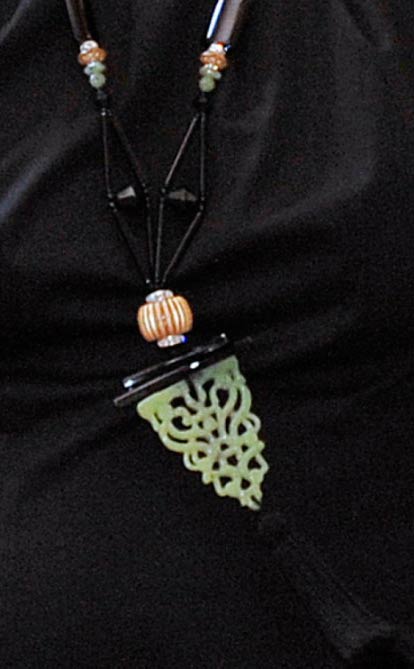 That is perfectly scaled to Ursula, as is her Wonder Womanesque cuff. Oh, Ursula, whatever it is you're trying to do, I want you to succeed* so that the once generous spigot of stylish Ursulapics can be turned on once again.
*Oh,
oops
.