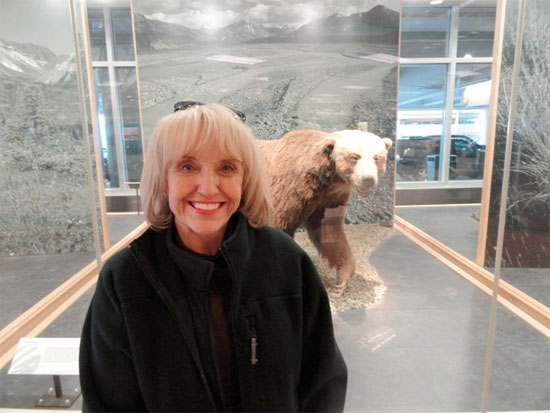 Everybody deserves a vacation, even Jan Brewer! Destroying a large Western state is hard work, so it's nice to see Jan relaxing in a much larger Western state where maybe, just maybe, she'll get lost forever or, I don't know, eaten by a bear at the airport (see above).
One interesting thing: no pics of Jan with Queen Sarah! What's up with that? Did Sarah snub Jan? Nobody cares much for Brewer, so there isn't much online about this little vacation, but
here's
a tiny notice that implies that Jan was to meet with the Grizzly Mama. So did she? Or did Sarah have "scheduling problems"? The
Arizona Republic
doesn't seem to have even noticed that she left the state, so maybe we'll never know.
UPDATE: I had to resort to a
Yuma newspaper
to find out that Brewer is indeed scheduled to meet "the Todd and Sarah Palin," so stay tuned. I bet it won't happen. I bet they blow her off.