You can click any of these for larger versions. So many denim leisure suits! The one above, though, is my favorite because of the grandeur of its three-piecedness. Sublime. And speaking of sublimely tasteless design, here's a two-page spread of ugly telephones, some of which have aged well:
Ah, the classic Princess. Still looks good to me! Next up, imagine the thrill of YOU getting to vote for Miss Muriel Cigars: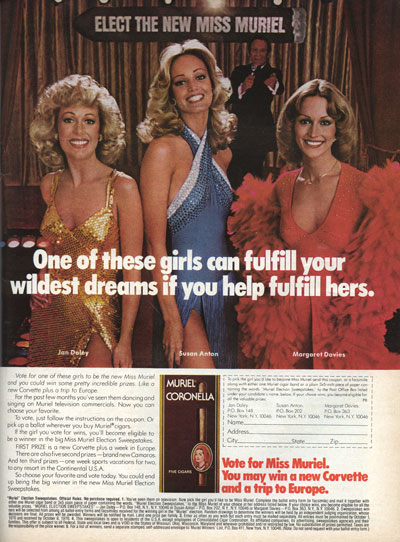 Psst: I hate to spoil it for you, but Susan Anton totally won.
More to come!