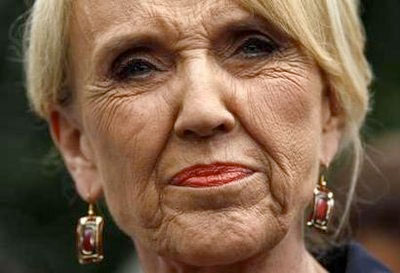 Arizona Governor Jan Brewer talks to reporters following her meeting with U.S. President Barack Obama at the White House in Washington June 3, 2010. REUTERS/Kevin Lamarque
The
Washington Post
has a pretty pointless "Arizona is having a PR nightmare"
article
today. It turns out the state's reputation is suffering! Did you know this? Anyway, there is one thing that really jumped out at me:
Gov. Jan Brewer (R) has appointed a committee and allocated $250,000 to re-brand the state's image [...]
Whoa... a
whole
$250,000?
Jan, honey, it's going to take a lot more than that.