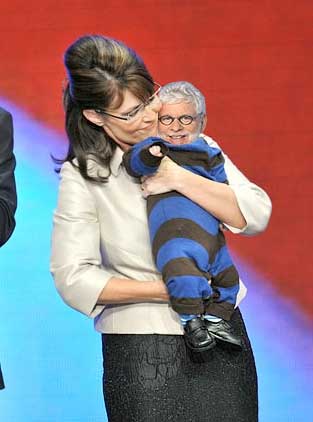 The
Washington Post
's site was down this morning, so I didn't catch
this bizarre Richard Cohen post
earlier. But please, I dare you to make sense of this weird, hacky mess. A sample:
I could say she is not a mom -- the current cutesy term for "mother" -- but fathers know the same fear and may, based on a recollection of their own wayward youth, feel it more keenly. Whatever the case, becoming a parent is admission to a huge club in which the members, no matter what their status in the rest of their lives, experienced an instant loss of control. Parents are humble people.

Becoming a parent is in some ways like becoming a peasant. Peasants are more than poor. Traditionally, they live at the whim of other forces -- their masters, the weather, crop failures, locusts, disease and just about anything else you can name. They have little control of their lives.
Wait... what? Can you imagine making a living writing that badly?
Good work if you can get it.