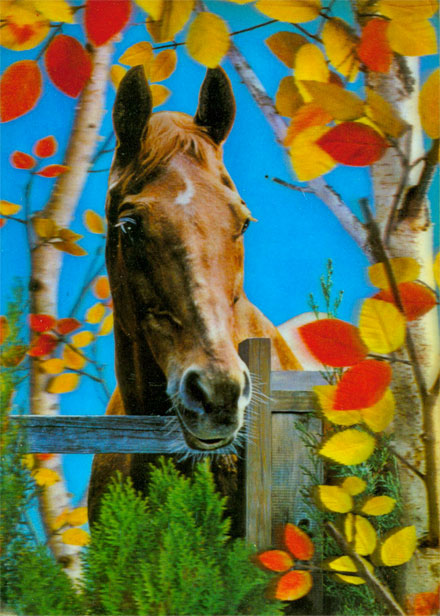 All of these can be clicked for lots bigger!
In the mid-1980s in San Diego, Pony Pal™ Mr. Bad Trash and I got really into collecting
lenticular 3D postcards
. We found major stashes in some Tijuana gift shops, strange repositories of images which appeared to date to the 1960s. Others could be found at random at tackier stops across the country. And once our friends caught on, they sent what they found, thrillingly, though the mail.
The one shown up top was sent to me from Yugoslavia by my friend Sean. It's a Japanese card, though, as is this one, one of the examples we scored in Tijuana: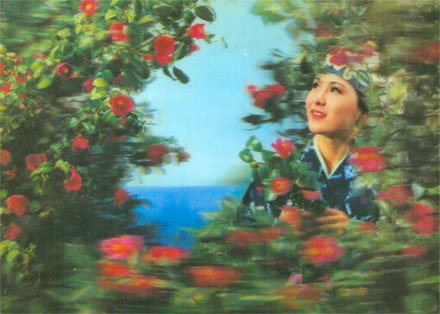 That's a strange postcard to end up in a Mexican convenience store, isn't it? So is this one:
This next one, despite its obvious origins in the late-1960s, was actually purchased at the Petrified Forest in 1986:
Even if you can't see the 3D-ness of these, I still love the way these scans look. I also appreciate that lenticular 3D will never die. More to come!