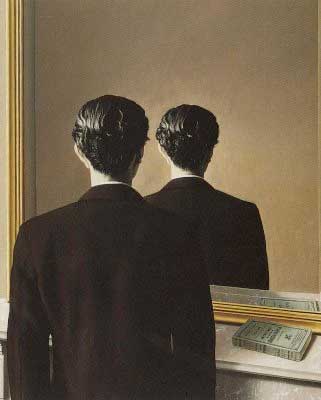 This is a follow-up, kinda, to
something I wrote recently
which had to do with some of the confusing vagueries of my job. All the names/specifics have been censored to protect the... well, to protect somebody.
But anyway, in publishing these days, it's not enough to simply publish a book, particularly a textbook. Oh, no, you have to have an ebook, a website, a teacher edition, and I'm sure iPhone apps can't be far behind. These days when I get a request to reproduce a work of art in a textbook, sorting through the myriad add-ons and derivatives can be confusing, but I've never seen anything as totally baffling as the below. Please try, if you can, to make sense of this:
Project-info: Book title: [redacted] Author: [redacted] Publisher: [redacted] Print run: 1 million Rights requesting: Rights Statement: Non-exclusive World distribution, English and Spanish language rights for use in print/hard copy, CDs and other electronic media, internet and online use, VHS and video and specialized accessible formats for use by students with disabilities within the primary program and component and in all derivative programs and components limited by the number of units which is calculated by the total number of unique end users of all components for the life of the programs and components for as long as the edition is in print including reprints, abridged and custom published versions and minor revisions in which no more than 10% of the aggregated photographic content is changed unlimited promotional use in advertising and marketing materials where the pagess and/or format in which the photo originally appeared in any component is reproduced in whole or in part. Usage: RD10, SR08 RD11/Skill Based Practice Readers Teacher's Annotated Edition, Leveled Readers, Leveled Readers Teacher's Annotated Edition, Teacher's Edition, Home School Connection, ELD Teacher's Guide, ELD Retelling Card BLM booklet, TeacherWorks Plus, Online Teacher Edition ELD TeacherWorks Plus.
Please kill me now.