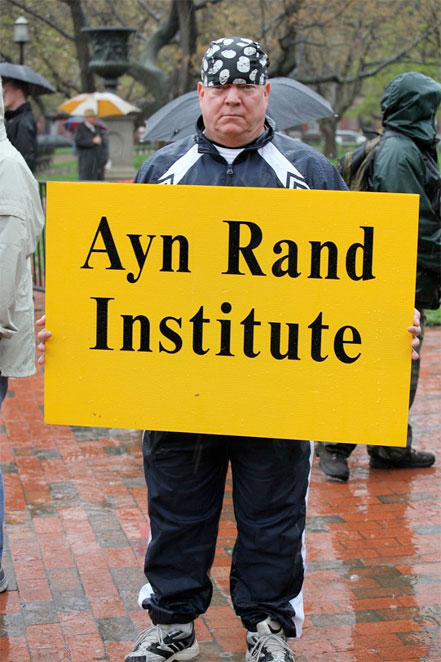 Photo by Jeff Malet/maletphoto.com
I think the above is instantly one of my favorite photographs ever. See it full-size for maximum WOW and lots more frightening teabag imagery at Talking Points Memo's
excellent gallery
.
Most astounding to me is the apparent meaninglessness of so many of the signs. Such a weird protest!
Higher taxes stole my trip to Disney
. Indeed.
UPDATE: I went back through the photos, and photos on other sites, and I haven't found a single instance of a non-white teabagger.