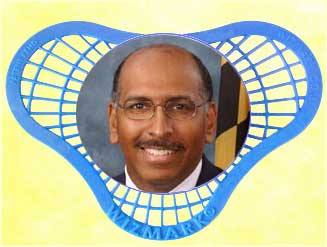 Great news! Well, great news for us, anyway, less so for the Republicans, because they're about to choose Michael "Puppy Lover" Steele to be their leader. You may recall that Steele's last electoral triumph consisted of losing -badly- to an absolute nobody. Click on the topic tag below for a trip down Puppy Lover memory lane.
UPDATE: Yay! It's official! And this is really funny, because he has a reputation (unearned, in my opinion) of being a "moderate," which means that none of the right-wingers will listen to him.
This is a great day. Puppies for everyone! Michael Steele is such a lightweight and so obviously stupid that it's only a matter of time before he does or says something wonderfully dumb. I can't wait.